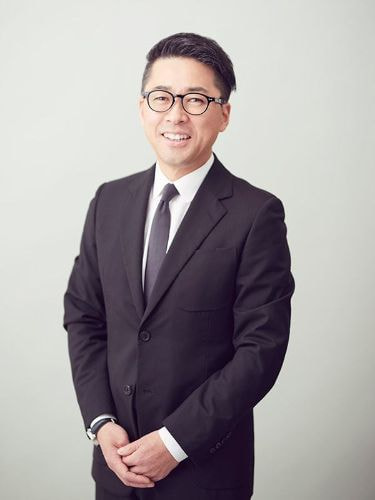 Message from the President
代表取締役 駒野 裕二
CEO YUJI KOMANO

Making confectionery is a way to make people happy.

About 60 years ago, Tokachi Daifuku Honpo started out as a small bakery.
Later on, with a desire to bring the natural flavor of Tokachi to the whole of Japan, we started making products such as Daifuku made from Tokachi-grown red beans.
Through a variety of challenges, innovation, and sometimes failure, our products are now delivered throughout Japan.

There are three things that we regard as important.
The first is the land of Tokachi. We have always been blessed with beautiful and abundant nature. We will always remember to be grateful for it.
The second is making safe and reliable confectionery. Without safety and security, it would not be delicious. We are committed to the quality that our customers demand.
The last one is a "challenge". Our history has been full of challenges. Our pursuit of deliciousness, and the various challenges we faced in the industry, is what made the Tokachi Daifuku Honpo what it is today.

And from April 2017, we are going to take on a new challenge. For example, it's a globally oriented challenge. Our goal is to bring smiles to the faces of people not only in Japan, but all over the world through our products. The use of the Alphabets of TOKACHI as the company logo is an expression of that intention.

Making confectionery is all about making people smile, and to share the good fortune we received with someone else. Our philosophy is sharing good fortune with others. In order to please as many people as possible, we will continue to make confectionery that is safe and secure and full of the charms of Tokachi.


About the New Corporate Logo
Our motivating force is our desire to deliver delicious confectionery from Tokachi to as many people as possible. We have decided to change our name to English as "TOKACHI" in order to deliver our products not only to Japan but also to the world and make more people smile. The letter "O" expresses the shape of Daifuku, which is our starting point.
Tokachi daifuku honpo,Inc




Address 〒089-0614 7 Midori machi, Makubetsu cho, Nakagawa-gun, Hokkaido




TEL 

0155-54-2236

(the pilot number)




FAX 0155-54-5037
Foundation  March 1st,1956
Establishment April 26th,1961
Capital 95 million yen
Executive Profiles
President,CEO : Yuji Komano
An executive vice president : Chikara Takama
A senior vice president : Masahiro Hino
A director : Yuichiro Sawai
A director : Yuusuke Komano
A number of employees
Employees 150 people, part-time workers 300 people
Services provided
Producing and selling the following Tokachi foods;1-processed red beans, 2- Japanese confectioneries, 3-daily dishes and etc.
Head Office
〒089-0614 7 Midori machi, Makubetsu cho, Nakagawa-gun, Hokkaido
The factory and office in Tokyo
〒354-0044 590-1, Kitanagai, Oaza, Miyoshi machi, Iruma-gun, Saitama
Fujimino factory
〒356-0051 2176-4, Aza oonohara, Kamekubo, Fujimino shi, Saitama
Ebetsu factory
〒069-0832 120-6 Nishinopporo, ebetsu shi, Hokkaido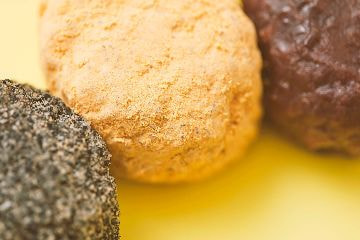 Mar,1956 Established bread industry in Shiranuka cho
Apr,1961 Established corporation Komano bread industry
Apr,1965 Started producing bread offered by school lunches
Oct,1966 New factory in Shiranuka cho
Oct,1970 New factory in Makubetu cho
Sep,1973 New confectionery factory and office in Makubetsu cho
Jul,1974 Direct sales market for Omusubi and sushi in Obihiro
Apr,1979 The head office to Makubetsu cho
May,1979 Alternation of CEO
Jun,1980 increase 20 million yen for capital
Apr,1981 Established an office in Tokyo
Dec,1981 New special factory for Tokachi Daifuku
Apr,1991 increase 95 million for capital
Sept,1992 Moved the office in Tokyo to Fujimishi, Saitama prefecture
Sep,1996 New office in Osaka established in Settsu shi, Osaka
Apr,1998 Changed the company's name into Tokachi Daifuku Honpo,Inc.
May,2000 New office in Sapporo
Mar,2002 New factory office in Tokyo
Dec,2003 Renovated the head factory of sweetened bean paste
Jan,2005 Renovated the head factory of confectioneries
Feb,2007 Established Fujimino factory
Sep,2010 Moved the factory in Sapporo
Dec,2016 Moved the factory in Sapporo to Ebetsu
May,2018 The expansion building of the Tokyo factory was completed